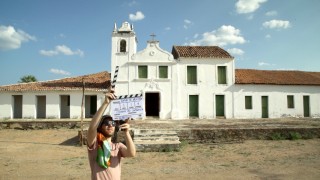 I am a filmmaker working in Montreal, Amsterdam & Paris.
My experience in the corporate world has allowed me to create awarded, humorous short films about life inside companies. Those have been screened at more than 150 of festivals around the world, have won several awards and have been Vimeo Staff Picks & Premiere several times.
I have traveled a lot and explored many cultures, and have friends all over the world, from the indigenous tribes of the Amazonia to the urban center of Tokyo. We communicate in English, French, Spanish, Portuguese or Dutch.
I am a former Biomedical Engineer at Philips Healthcare and hold diplomas from the French National Institute of Telecommunications and the Technical University of Madrid. I studied filmmaking at Metropolis C.E in Spain and at the National Film and Television School in London.
At the moment I am working in collaboration with the Canadian scriptwriter Guillaume Fournier.